Research Methodology
Learn more about how we validate our data to get you accurate, objective information.
At PHC4, we strive to ensure that our public reports are accurate, objective, and clear to help consumers make better informed decisions on their health care options across Pennsylvania. We collect data and publish timely reports, giving Pennsylvania residents some of the most up-to-date health care information in the country. Here's how we collect and validate our data to ensure we're providing you with accurate reports that you can trust.
How We Collect Our Data
All licensed hospitals and ambulatory surgery centers in Pennsylvania are responsible for providing administrative data to PHC4 on a quarterly basis. This includes claims and laboratory data (for inpatient hospital stays), along with information like demographics, facility charges, and diagnosis and procedure codes. Occasionally, we collaborate with other organizations and/or purchase data from external agencies, like the Centers for Medicare & Medicaid Services.
How We Validate Our Data
When health care facilities initially submit their data to us, we generate automated data quality reports that flag any immediate issues or missing data. The facility can then fix their mistakes or upload new data.
Additionally, each quarter, our team creates trending analyses based on recent historical data for the state as well as each individual facility. If an issue or inconsistency is found, we contact the facility directly for clarification. The facility then can analyze and explain the trend with relevant information, or they can resubmit their data. Ultimately, the facility has 90 days to submit their data, and they can resubmit their data as many times as necessary within those 90 days.
While we validate all data that we receive, it is the responsibility of the health care facilities to ensure they're submitting accurate data.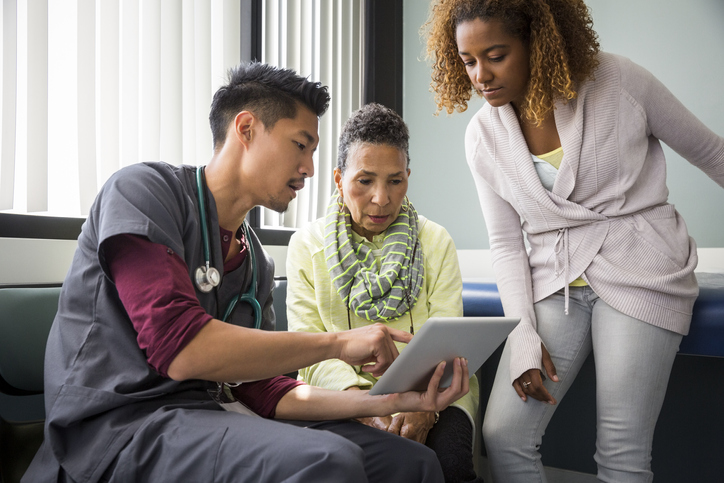 Calculating Patient Risk and Facility Ratings
You may see health care facilities get a "rating" in our performance reports. These ratings are based on risk models that estimate a patient's risk of having an adverse event occur when getting a procedure or medical treatment at that facility. Patient risk is evaluated before facility performance, since it's important that facilities that see higher-risk patients are not scored the same way as facilities that may see lower-risk patients.
Let's use in-hospital mortalities as an example. To evaluate an individual patient's risk of dying during a hospital stay, we use statewide data to create a risk model that calculates the probability of a patient dying in a hospital for any given medical condition or surgical procedure, given the patient's health status at the time of admission to the hospital. The model accounts for patient information like age, sex, laboratory results at the time of admission, and any patient comorbidities and social determinants of health listed to make the risk model as complete as possible with the collected data on hand.
Once this risk model is created, we then calculate the expected in-hospital mortality rate at any given hospital based on the calculated patient risk of all the patients seen at that hospital. We then compare this expected in-hospital mortality rate to the actual rate at which patients died at the hospital. The hospital rating then shows whether the actual in-hospital mortality rate was significantly higher, significantly lower, or not significantly different than the expected in-hospital mortality rate.
What's Included in Our Reports?
Many of our reports contain supplemental information to help give context to our data. Here's a breakdown of the different supplemental documents each report may include.
Downloadable Datasets
We provide these more detailed datasets, which include additional background for the information already provided in our reports, in these free, downloadable Excel spreadsheets for consumers, researchers, and health care facility decision makers.
Hospital Comments
As a part of the public reporting process, hospitals are given an opportunity to submit comments to PHC4 regarding their data and results in any given report. This allows hospitals to provide general information about the published data or summarize issues that they feel are important.
Table Notes
Our table notes can help you better understand and interpret our data by explaining the symbols and terminology we use throughout our reports. It can be helpful to read table notes side-by-side with a report; they can provide additional context to the data.
Technical Notes
These are a technical supplement to our reports. They describe the specific methodology used and outline the development of the report format and presentation. Technical notes are a great tool for researchers looking to use our reports to inform their own work.