Our Team
PHC4 council, Technical Advisory Group, and committee members help carry out our mission of helping Pennsylvanians access quality health care.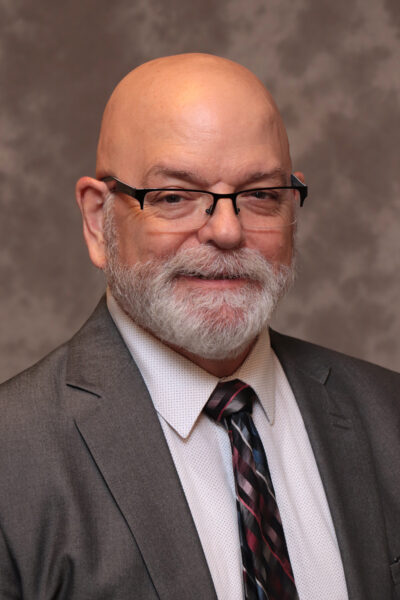 Barry D. Buckingham, Executive Director
Barry D. Buckingham has served as executive director of PHC4 since September 2021. Buckingham brings a broad-based health care background to the position. His experience includes leadership positions in hospitals, physician-owned practices, clinically integrated networks, and accrediting agencies. Buckingham's background also includes administrative positions with a commercial health insurer and a Blues plan, and he served as the chief medical economist for Pennsylvania Medicaid. Buckingham's education includes a B.S. in Business Administration from Lebanon Valley College and a Master's in Public Administration (MPA) with a health care emphasis from Pennsylvania State University. His mission since joining PHC4 has been increasing the impact of the agency on the health and well-being of the citizens of Pennsylvania.
Appointed Council Members
Council members are appointed to help oversee and carry out the mission of PHC4. In addition to our executive committee, we have additional council members who bring their years of medical, research, business, and policy experience to support PHC4 in our goal to help Pennsylvanians access quality health care.
Executive Committee
Robert Bair
President, The Pennsylvania State Building & Construction Trades Council
Karen Groh
President & CEO, Lebanon Valley Chamber of Commerce
Joe Huxta
Manager Health and Wellness, Retired, Volvo-Mack Trucks
Tom Duzak
VEBA Trustee, United Steelworkers of America
David Kelley, MD
Chief Medical Officer, Office of Medical Assistance Programs, Pennsylvania Department of Human Services
Arthur Steinberg
President, AFT Pennsylvania
Samuel Denisco
Principal, Cozen O'Connor Public Strategies
Additional Council Members
Valerie A. Arkoosh, MD, MPH
Acting Secretary, Pennsylvania Department of Human Services
Camera Bartolotta
Senator, Chair, Senate Labor and Industry Committee, Pennsylvania Senate
Debra L. Bogen, MD
Acting Secretary, Pennsylvania Department of Health
George M. Book, Jr.
President & CEO, West Shore Chamber of Commerce
Bryan Cutler
Representative, Republican Leader, Pennsylvania House of Representatives
Mark Dever
Manager, Global Compensation & Benefits, TIMET
Randall N. DiPalo
Financial Secretary-Treasurer, H&W Pension Trustee, Retired, Plumbers and Pipefitters, Local 520
Dan Frankel
Representative, Chair, House Health Committee, Pennsylvania House of Representatives
Jodie A. Frantz
Chief of Staff, Pennsylvania Insurance Department
Martin Gaynor, PhD
E.J. Barone Professor of Economics and Public Policy, Carnegie Mellon University
Michael Humphreys
Acting Secretary, Pennsylvania Insurance Department
Muneeza Iqbal, MPH
Deputy Secretary for Health Resources and Services, Pennsylvania Department of Health
Brad Klein, MD, MBA, FAAN, FAHS, FAANEM
Abington Neurological Associates, Ltd, and Clinical Associate Professor of Neurology, Sidney Kimmel Medical College of Thomas Jefferson University
Neal Lesher
Director, Government Affairs, Pennsylvania Chamber of Business and Industry
Gregory Martino
Senior Government Relations Specialist, CVS Health
Matthew D. McHugh, PhD, JD, MPH, RN, FAAN
Director, Center for Health Outcomes & Policy Research, University of Pennsylvania School of Nursing
Michael Seim, MD
Senior Vice President & Chief Quality Officer, WellSpan Health
Abdoul Aziz Sosseh
Vice President, Enterprise Analytics, Thomas Jefferson University and Jefferson Health
Adele Towers, MD, MPH FACP
Associate Professor of Medicine and Psychiatry, University of Pittsburgh and Senior Clinical Advisor, UPMC Enterprises
Monica Virgilio
Per Capita Representative, Pennsylvania AFL-CIO
Michael Yantis
Vice President, State Government Affairs, Highmark, Inc.
Technical Advisory Group
The Technical Advisory Group brings together professionals like physicians, biostatisticians, and health services researchers to respond to issues related to research methodology, statistical expertise, and risk-adjustment methods. They offer advice, contribute to methodological advancements, and ensure our reports stay on the cutting edge of health care information.
David B. Nash, MD, MBA, FACP
Founding Dean Emeritus, Jefferson School of Population Health, Philadelphia, PA
Steven Belle, PhD
Professor, Graduate School of Public Health, University of Pittsburgh, Pittsburgh, PA
Paul N. Casale, MD, FACC
Cardiologist, Lancaster, PA
Daniel J. Glunk, MD, FACP
Chief Quality Officer, Susquehanna Health, Williamsport, PA
George R. Green, MD
Physician-in-Chief, Division of Allergy & Immunology, Department of Medicine, Abington Memorial Hospital, Abington, PA
Donald Liss, MD
Senior Medical Director of Clinical Programs and Policy, Independence Blue Cross, Philadelphia, PA
Robert Shipp, III, PhD, BSN, RN, NEA-BC
Vice President, Population Health Strategies, Hospital and Healthsystem Association of PA
Council Committees
In addition to our appointed council members and Technical Advisory Group members, PHC4 has several committees that support the work we do.
The Data Systems Committee helps our Technical Advisory Group prepare, analyze, and disseminate data. Their responsibilities include:
Establishing priorities on public reports
Coordinating data collection with other state agencies
Collecting provider and payer data in a timely manner
Anticipating changes in the health care system to identify and plan for the collection, analysis, and presentation of relevant data
Reviewing and recommending policies and procedures for the PHC4 database
Conducting administrative direction and oversight relating to data collection and analysis, including review of PHC4 budget activities, purchase/lease of equipment, and issuance of request for proposals (RFP's)
The Education Committee promotes the awareness, understanding, use, and sale of the data collected and the information developed by PHC4. The committee's goal is to help purchasers, policy makers, and consumers of health care services make more informed decisions and enhance the value and quality of health care in Pennsylvania.
The Mandated Benefits Review Committee is made up of health care professionals who support PHC4's mandate through the collection, analysis, and reporting of cost and quality data about health care services in the state.